Our Purpose
We have partnered with 1000 Hills Ministry to minister and feed people in need. An outside service is provided to feed the spirit followed by a warm meal. We also try to provide a few necessities (when possible).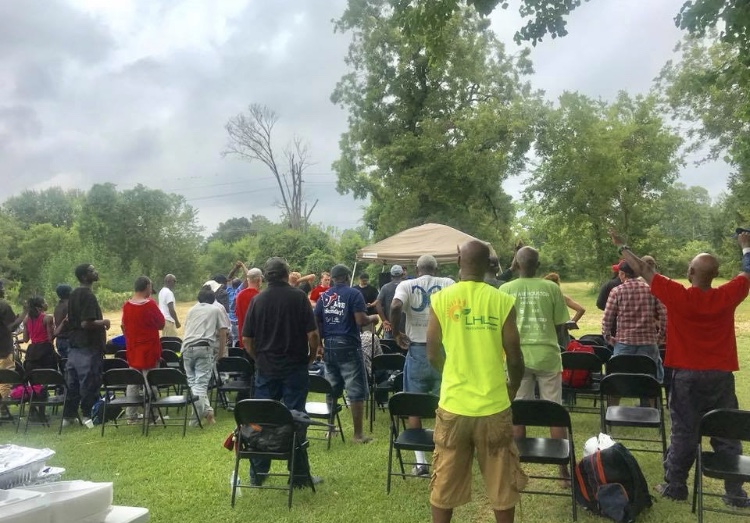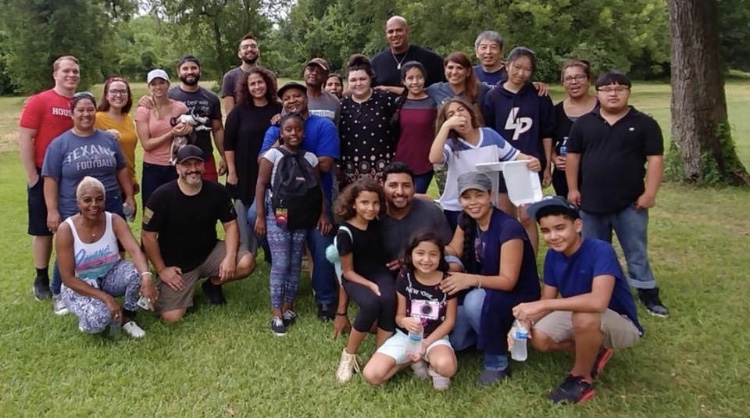 When & Where
We meet the first Sunday of every month (rain or shine) from 3 to 5pm
Address
2418 McGowen St, Houston, TX 77004
From Beth Messiah, take 59 towards downtown:
Stay on 59N, pass 288 towards Chartres St.
Exit Gray Ave/Pierce Ave
Make a right on Gray St
Make another right onto Emancipation Ave
Then a left onto Dennis St
Timeline:
2:45 - If you would like to help with the service
3:00 - Service begins
3:30 - Begin to setup tables and prepare for meal
4:15 - Service ends, begin to serve the meal
4:45 - Clean up 5:00 - Closing group prayer
Some guidelines:
Be prayed up before you come
There is no restroom; plan accordingly
Leave food and anything else in your car; until 3:30
Before 3:30, please participate in the service and try not to stand around and chat
Do not go up and pray for homeless unless invited to do so
Dress accordingly; dress warm in winter and cool in the summer
If there is a chance of rain; bring an umbrella, raincoat or hat
Stay with the group; try not to wander away on your own
We have been asked not to give money to those that ask; direct them to the 1000 Hills leaders
Serve with Us!
Thank you for your interest in serving with us! We hope that you can join us. May G-d bless you abundantly as you give of your time to help those in need.
The King will reply, 'Truly I tell you, whatever you did for one of the least of these brothers and sisters of mine, you did for me.' Matthew 25:40 (NIV)